As summer flies by, our tribe is busy out in the community of Henderson, welcoming local residents into our leasing office, and spreading the word about the Vineyard way of life. This past month has been fun and exciting, and we're thrilled to share all the updates in our June Newsletter!
Vineyard Henderson Events 
Wine Down for the Weekend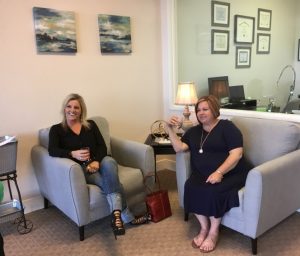 On Friday, June 14th, we opened our doors for a "Wine Down for the Weekend" networking mixer. We had a fantastic time meeting and mingling with our neighbors and educating the citizens of Henderson on all the Vineyard updates. A fun way to start a beautiful summer weekend!
Virtual Dementia Tours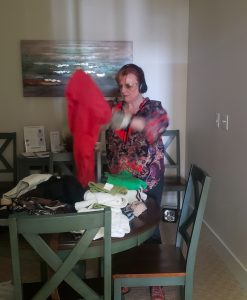 We held two more successful Virtual Dementia Tours in the month of June. Each time we hold these interactive training sessions, we educate more individuals about the unique challenges of living with dementia. 
Vineyard Gives
Celebrates Big Wins 
Vineyard Gives encompasses all of our community outreach programs and the various ways we give back to our Henderson neighbors in need. This month, with the help of our Vineyard friends and connections, we were able to move the needle and give back even more! 
First Donation Drive for Las Vegas Rescue Mission Partnership 
This past month, we spent a sunny Sunday packing up over 100 pounds of clothing, personal items, toys, and food to support our partners at the Las Vegas Rescue Mission. We will continue to collect donations and bring them to the Mission on the last Sunday of every month. 
Souls4Soles 
By the end of the month, we were able to box up 150 pairs of shoes to support our partner, Souls4Soles. 
Property Update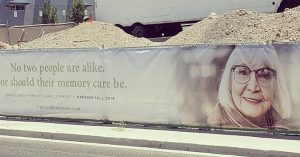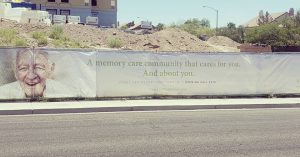 As we get near to the finish line at our property site, we wrapped our fences, to give passersby a slightly better view as well as spread the word about our unique memory care offerings!